Get a new lease of life with joint surgery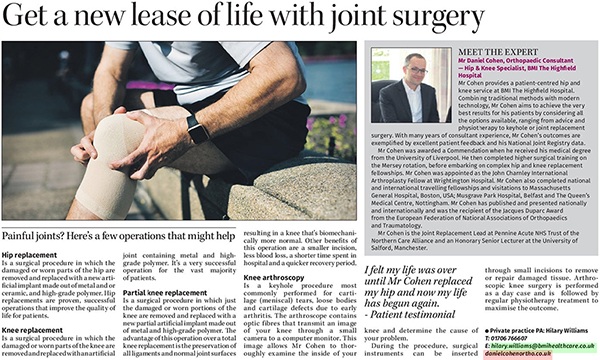 Steroid jabs used to treat joint pain could be doing more harm than good
After she wrenched her right shoulder when she slipped cleaning her shower, Abigail Drummond was in pretty bad pain.
'It was excruciating,' recalls the 60-year-old former model. An X-ray found no broken bones, but when the pain persisted, she decided to use her private healthcare to have a more detailed MRI scan.
'If someone needs a knee replacement but has a steroid injection first, it is advisable to delay surgery for six months to reduce the risk of infection,' says Daniel Cohen, a consultant orthopaedic surgeon at The Royal Oldham Hospital and BMI The Highfield Hospital.
A Joint Effort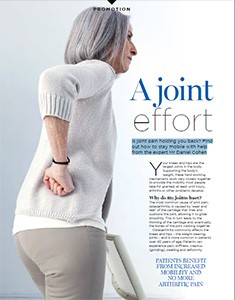 Is joint pain holding you back? Find out how to stay mobile with help from the expert Mr Daniel Cohen.
Your knees and hips are the largest joints in the body. Supporting the body's weight, these hard-working mechanisms work very closely together to provide the mobility most people take for granted, at least until injury, arthritis or other problems develop.
Click here for more information